The Chetnole Inn
Lunch
Dinner
Bed & Breakfast
Real Ales
Excellent Homemade Food
Main Bar / Restaurant & Snug Bar
Dogs Welcome

Fillet steak
Matured west country fillet steak
skin on hand cut chips,
salad and chop butter.
(Your steak is cooked at your table on a
granite slab).

Chetnole Inn Soups
Chef's soup of the day
with crusty bread.

Homemade Burger
topped with bacon and
Monterey jack or blue cheese,
served with tomato chutney,
skinny fries and dressed salad.

Seafood
Fish
Crab
Shellfish
(Subject to Availability)

Sandwiches
Roast beef and horseradish
BLT (bacon, lettuce and tomato)
Smoked salmon
Prawns in a Marie rose sauce

Ciabattas
Tomato, basil and mozzarella
Ham, Cheese & tomato
Warm beef and Monterey jack cheese
Homemade cod fish fingers
Bacon, brie and cranberry sauce
Tuesday to Saturday: 12pm to 11pm
( Food served 12 -2pm and 6:30 – 8:30pm )
Sunday: 12 to 6pm ( Sunday roasts served between 12-2pm )
Monday's: CLOSED
Ooooh!!! Guess what?…..
With the overwhelming popularity of requests for our Sunday roasts, we are going to start to do them as takeawys!
You can have roast sirloin of beef, with Yorkshire pudding, roast loin of pork or a honey roasted breast of chicken both with homemade stuffing. All come with goose fat roast potatoes, a selection of fresh vegetables and our wonderful roasted gravy.
The price is £10.00 each and is by pre order only. The cut off point for ordering will be 8pm on Saturday evenings and picking up on a Sunday will be between 12 and 1pm.
Please call 01935 872337.
Right, let the phone start ringing please!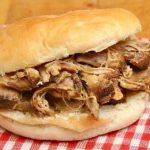 We are doing hog roast with stuffing and apple sauce in a box again at £4 each….
Feel free to pop along and either take one (or 5) away or eat in the garden!
How It's All Going to Work
The Plans From Saturday 4th July
If you are planning on joining us at The Chetnole Inn for drinks or something to eat, here is some useful information you might like to take a quick look at:
Social distancing must be maintained at all times, Government guidelines state that you must stay in your household group/support bubble or meet up with one other household. If you are in the garden you can stand in groups of two households or up to groups of six people.
On arrival at the pub, we ask that you use the had sanitisers on entry. Follow the signage to the bar where you can order your drinks. You will be asked for your contact details, which we will keep safely out of public view for 21 days, should we need to contact you.
Booking Your Table & Food
Booking tables for food at The Chetnole is essential please as far as possible, as we obviously have limited space inside. We are able to do food outside, but we are not reserving any tables as it will be weather dependant. If the weather does become horrible and we are at maximum capacity inside, unfortunately the only option will be to leave.
Once at your table, we will bring you disposable paper menus and take your drinks order. When your food is ready, we will bring it to you with your cutlery, we are also having to use individual sachets of sat/pepper/sauces which you can request.
Contactless payment is preferred, but we will also accept normal card payments and cash.
We ask that you do not bring any dirty glasses back into the bar after you have finished, we will collect them from your tables.
Our toilets will be open, but it is strictly one person at a time please. The toilets will be checked and sanitised every 30 mins by a member of staff and this will be signed off on a form on each door.
We have set up a one way system and there are hand sanitisers dotted throughout the pub. We do ask that only one person from each group comes up to the bar to order.
Thank you for reading this, our aim is to make you as welcome as possible, while adhering to current guidelines. We understand that pub/restaurant life will be different, but we hope that you will still enjoy coming to visit us as much as ever.
if you are feeling unwell or showing any of the symtoms of Covid-19 please stay at home and self isolate.
We would like to take the opportunity
to welcome you to the award winning Chetnole Inn
Tucked away in the beautiful Dorset countryside, close to Sherborne lies the Chetnole Inn. It is the perfect base to discover picturesque Dorset and also very accessible to Taunton, Exeter, Dorchester and many local attractions.
The coast is also only a 30 minute drive from The Chetnole Inn so the fish delivered every day is as fresh as it gets. We offer three large, luxurious bedrooms, all of which are en-suite and have the little extra's that make the difference.
There are four areas for use at the inn:
Dog friendly snug bar with wood burning stove; a flag stoned lounge bar, a brightly aired wooden floored restaurant and a beautiful garden.
It is an ideal inn for a great relaxing escape or a stopover for work.
We also stock Local Ciders & Brandy's –